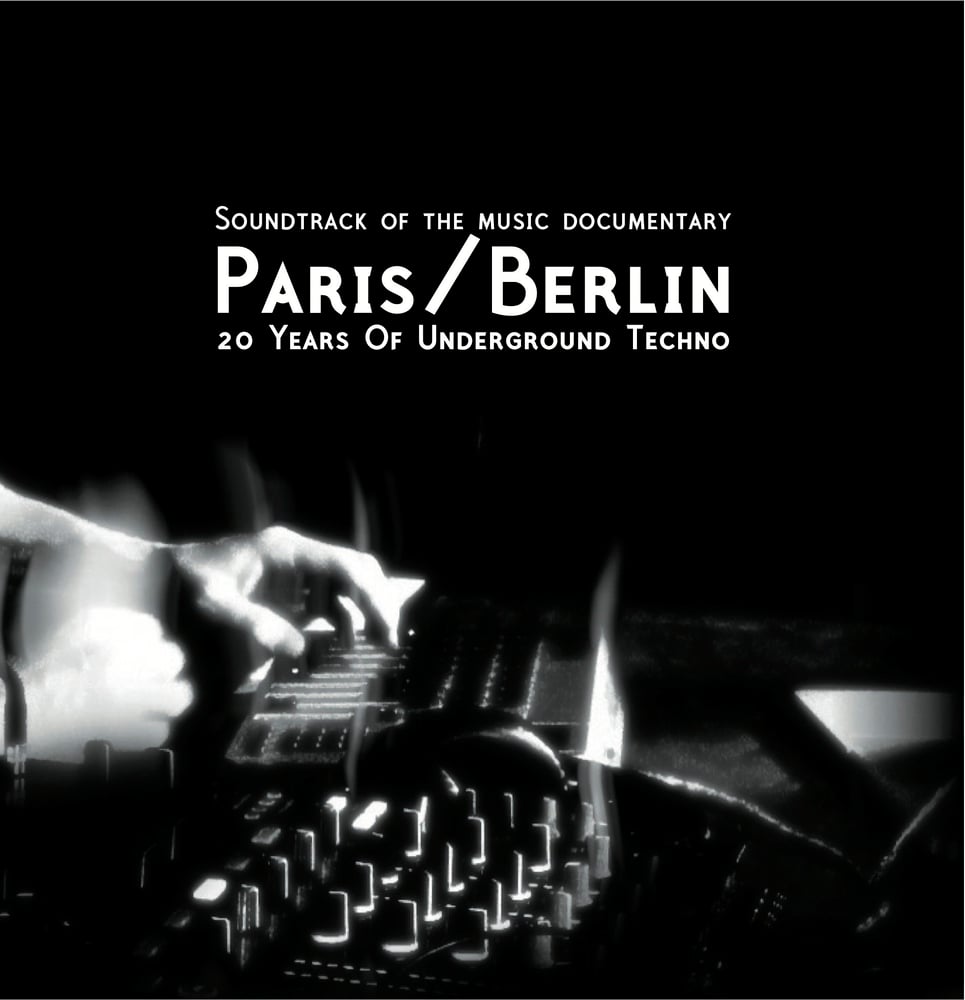 Soundtrack Paris/Berlin:20 Years Of Underground Techno
by Ancient Methods
,
Kareem
,
Amélie Ravalec
,
Adam X
,
Regis
,
Makaton
,
DnA
,
Oyaarss
,
and Archae & Grovskopa
€

20.00
---
---
PRE-ORDERS AVAILABLE NOW
Ships on June 19th
What happened to techno? If you find yourself asking this question, obviously you haven't seen Amélie Ravalec's landmark film on the subject.
From secret Parisian parties to Berlin's infamous Berghain club, Paris/Berlin: 20 years of underground techno documents the underground movement of techno through the lens of two different cities.
After 2 years successfully touring the film worldwide, Fondation Sonore and Les Films Du Garage are commemorating the occasion with a gatefold double LP featuring the film's harder edge techno.
Back-to-back classics from Regis (Downwards, Sandwell District), Ancient Methods (Ancient Methods, Fondation Sonore), Adam X (Sonic Groove, Fondation Sonore), Archae & Grovskopa (Surface), Makaton (Rodz-Konez), Kareem (Zhark) and Oyaarss (Ad Noiseam). This must-have-techno-compilation also features an LP exclusive track from DnA, produced by Dax J & Paris/Berlin director Amélie Ravalec.
Title: Paris/Berlin: 20 years of underground techno -
Soundtrack to the music documentary by Amélie Ravalec
Artist: Various
Label: Fondation Sonore
Format: 2 x LP, gatefold, 180g vinyl
Released: 3 Mar 2014
Style: Hard techno, industrial
Tracklist
A1 Ancient Methods Fourth Method 5:55
A2 Regis Baptism 6:06
B1 Makaton Coup De Grace 6:56
B2 Oyaarss Future Smile Soon 7:45
C1 DnA Unknown 6:46
C2 Adam X Robot Rebellion In 2071 6:16
D1 Archae & Grovskopa Surface Tension 7:05
D2 Kareem Black September 5:37
Listen:
https://soundcloud.com/fondation-sonore/sets/paris-berlin